Gunny G: BLOGGIN' BAD!~MAKE AMERICA "AMERICAN"! AGAIN!!!!! (FUBO!) BRING BACK AMERICA's HAT! (THAT BAD ASS DEPLORABLE FEDORA!) ~ $H!T-CAN THE STAIN, STIGMA, STENCH AND SHAME OF "THE PRINCE OF FOOLS"~ AND: "FINALLY," ~ BRING THE "POF" TO JUSTICE!, EXPOSE! AINOs (AMERICANS IN NAME ONLY), AND FLUSH THE SWAMP~POWER-FLUSH! "TWICE!"-("FLOATERS" Y'KNOW!) -POTUS .45 TRUMP COCKED and LOCKED!.....-ONE RIGHTEOUS MAN--IF WE CAN KEEP HIM! ~ Illegitimi non carborundum..!
What we called the Illuminati's Brazil strategy
was described in 1966 by two Marxist sociologists, Richard Cloward and Francis Piven.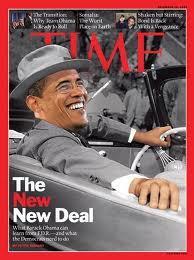 It involves bribing both individuals and corporations with fiat money. This ensures the bankers gain power and shackle the nation with debt.
Below is a classic essay by Wayne Root, the 2008 Libertarian Vice-Presidential candidate. It has also appeared under the title: "Barack Obama is No Fool"
View original post 881 more words