Archive for July, 2014
Gunny G: BLOGGIN' BAD!~MAKE AMERICA "AMERICAN"! AGAIN!!!!! (FUBO!) BRING BACK AMERICA's HAT! (THAT BAD ASS DEPLORABLE FEDORA!) ~ $H!T-CAN THE STAIN, STIGMA, STENCH AND SHAME OF "THE PRINCE OF FOOLS"~ AND: "FINALLY," ~ BRING THE "POF" TO JUSTICE!, EXPOSE! AINOs (AMERICANS IN NAME ONLY), AND FLUSH THE SWAMP~POWER-FLUSH! "TWICE!"-("FLOATERS" Y'KNOW!) -POTUS .45 TRUMP COCKED and LOCKED!.....-ONE RIGHTEOUS MAN--IF WE CAN KEEP HIM! ~ Illegitimi non carborundum..!
Couple days ago I purchased some bamboo…Buddha Belly "Kimmei"…haven't seen any of this since my second trip home from Nam in '71…not surprised @ the increase in price…had found BBB @ an old nursery i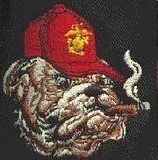 n San Diego back then…a couple years L8R it was out of hand in both vista and fallbrook where I had planted it…dunno what ever became of it…great plant, bamboo…amazing!
View original post 123 more words