Gunny G: BLOGGIN' BAD!~MAKE AMERICA "AMERICAN"! AGAIN!!!!! (FUBO!) BRING BACK AMERICA's HAT! (THAT BAD ASS DEPLORABLE FEDORA!) ~ $H!T-CAN THE STAIN, STIGMA, STENCH AND SHAME OF "THE PRINCE OF FOOLS"~ AND: "FINALLY," ~ BRING THE "POF" TO JUSTICE!, EXPOSE! AINOs (AMERICANS IN NAME ONLY), AND FLUSH THE SWAMP~POWER-FLUSH! "TWICE!"-("FLOATERS" Y'KNOW!) -POTUS .45 TRUMP COCKED and LOCKED!.....-ONE RIGHTEOUS MAN--IF WE CAN KEEP HIM! ~ Illegitimi non carborundum..!
…… EXCERPT!!!!!
Buddhas Belly Bamboo ExplainedBuddhas Belly Bamboo Explained – A Belly full of Information.There is much confusion created by the vague common names of Giant Buddha's Belly & Buddha's Belly given to the two Buddha Belly species of Bamboo.
And one popular myth I'd like to address here.Firstly we have Bambusa vulgaris 'Wamin' or Giant Buddha's Belly.
This is the one we most commonly recommend for gardens, whilst the Bambusa ventricosa is often named small Buddha's Belly.
Why would we recommend a "Giant" Bamboo for gardens you ask ? The basic truth is that the word "Giant" actually refers to the belly size and not the plants overall size.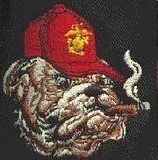 View original post 308 more words