Gunny G: "IF" EVER THE TRUTH BE KNOWN.......... BLOGGING BAD!
…..The most salient part of the book takes us back to Columbia University, where Root himself was a political science and pre-law major while Obama was ostensibly in the same major at the same school at the same time.
This is the part of the book where Root unveils his counter-intuitive and astonishing "reverse birther" theory. In the name of avoiding spoiler alerts, will leave the readers to unpack this themselves.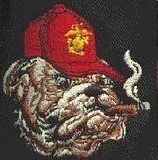 View original post 650 more words