Gunny G: BLOGGIN' BAD!~MAKE AMERICA "AMERICAN"! AGAIN!!!!! (FUBO!) BRING BACK AMERICA's HAT! (THAT BAD ASS DEPLORABLE FEDORA!) ~ $H!T-CAN THE STAIN, STIGMA, STENCH AND SHAME OF "THE PRINCE OF FOOLS"~ AND: "FINALLY," ~ BRING THE "POF" TO JUSTICE!, EXPOSE! AINOs (AMERICANS IN NAME ONLY), AND FLUSH THE SWAMP~POWER-FLUSH! "TWICE!"-("FLOATERS" Y'KNOW!) -POTUS .45 TRUMP COCKED and LOCKED!.....-ONE RIGHTEOUS MAN--IF WE CAN KEEP HIM! ~ Illegitimi non carborundum..!
By Jerry McConnell
Sunday, October 5, 2014
Obama's Defeatist Lack of Leadership Fore-shadows Ill-fated U.S. Future – IntentionalObama condemns 'brutal murder' of British hostageVideo emerges of ISIS beheading British hostage Alan HenningWASHINGTON – President Barack
Obama on Friday strongly condemned the "brutal murder" of a British hostage by the Islamic State group.
"Standing together with our U.K. friends and allies, we will work to bring the perpetrators of Alan's murder – as well as the murders of Jim Foley, Steven Sotloff and David Haines – to justice," Obama said."We can confirm that U.S. citizen Peter Kassig is being held by ISIL," NSC spokeswoman Caitlin Hayden said, refer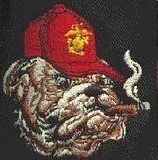 ring to an Islamic State acronym.
View original post 316 more words