Gunny G: BLOGGIN' BAD!~MAKE AMERICA "AMERICAN"! AGAIN!!!!! (FUBO!) BRING BACK AMERICA's HAT! (THAT BAD ASS DEPLORABLE FEDORA!) ~ $H!T-CAN THE STAIN, STIGMA, STENCH AND SHAME OF "THE PRINCE OF FOOLS"~ AND: "FINALLY," ~ BRING THE "POF" TO JUSTICE!, EXPOSE! AINOs (AMERICANS IN NAME ONLY), AND FLUSH THE SWAMP~POWER-FLUSH! "TWICE!"-("FLOATERS" Y'KNOW!) -POTUS .45 TRUMP COCKED and LOCKED!.....-ONE RIGHTEOUS MAN--IF WE CAN KEEP HIM! ~ Illegitimi non carborundum..!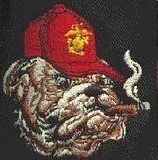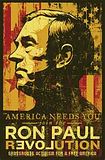 Recently by Thomas DiLorenzo: Time's Rx: More Politics, More Politicians, More Lincoln Worship
English: Author at CPAC in . (Photo credit: Wikipedia)
In their new book, Forgotten Conservatives in American History, Brion McClanahan and the great Clyde Wilson discuss how the Machiavellian-minded connivers and plotters known as "neoconservatives" weaseled their way into the Reagan administration and hence "became the accepted, respectable Right in American discourse . . ." Genuine conservatives, which during the '60s and '70s included traditionalists, libertarians, anti-communists, and other opponents of leftism, "became an irrelevant and possibly dangerous fringe, disdained by all decent people. . . " This latter category would include most readers of LewRockwell.com and certainly all the writers.
View original post 811 more words