BLOGGIN' BAD w/ Gunny G! ~ HEY! NO MORE PC, REMEMBER? ~AMERICA CANNOT BE GREAT AGAIN UNTIL THE STAIN, STIGMA, STENCH AND SHAME OF "THE PRINCE OF FOOLS" IS OFFICIALLY AND FINALLY BROUGHT TO JUSTICE, AINOs (AMERICANS IN NAME ONLY) EXPOSED, AND THE SWAMP FLUSHED! -POTUS .45 TRUMP COCKED and LOCKED!.....-ONE RIGHTEOUS MAN--IF WE CAN KEEP HIM! ~ Illegitimi non carborundum...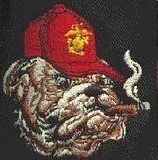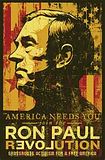 Recently by Thomas DiLorenzo: Time's Rx: More Politics, More Politicians, More Lincoln Worship
English: Author at CPAC in . (Photo credit: Wikipedia)
In their new book, Forgotten Conservatives in American History, Brion McClanahan and the great Clyde Wilson discuss how the Machiavellian-minded connivers and plotters known as "neoconservatives" weaseled their way into the Reagan administration and hence "became the accepted, respectable Right in American discourse . . ." Genuine conservatives, which during the '60s and '70s included traditionalists, libertarians, anti-communists, and other opponents of leftism, "became an irrelevant and possibly dangerous fringe, disdained by all decent people. . . " This latter category would include most readers of LewRockwell.com and certainly all the writers.
View original post 811 more words